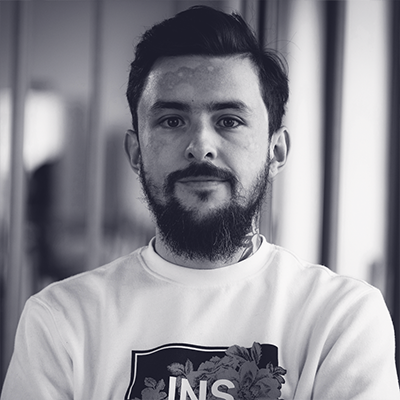 Hi there! My name is Gonzalo Stoll, I'm a Senior Frontend developer based in Copenhagen, Denmark. I take pride in mentoring junior developers and helping teams deliver performant and high-quality code. With extensive experience in building complex web applications using modern frontend development practices and technologies, I'm passionate about writing clean, scalable and maintainable code, delivering seamless user experiences.
I was born in Cordoba, Argentina, 33 years ago. Growing up I've always been keen on user interfaces and experience which led me to become the developer I am today.
From a young age, I've always been a fan of sports. Of course playing them was super entertaining (fun fact, I practiced football, tennis, basketball, rugby and swimming), but my love for them was different. I wanted to become a sports journalist.
Adolescence kicked in, and so did my profound love for movies and series. I developed a deep connection with the format in which stories are told with them. Reading scripts and watching movies became a hobby of mine, to the point where I started writing my own screenplays and taking part in various contests.
Today, I'm happily married with my best friend. She's my rock, the best companion and what keeps me motivated. She's a Product Designer, which also complements nicely with my greatest hobby of all: programming. We have our own space called South Studio, where we try new things, get creative and practice.
I've also been having a blast building custom mechanical keyboards (built 5 so far). It keeps me focused and it's a nice therapeutic channel where I can clear my mind and rejoice.
I don't have a specific stack per-se, as I always try to experiment and try new things. Currently, I'm mostly working with Remix, Typescript and Tailwind, but I've also worked with Next.js, React Router & Tanstack Query, Jest, React testing library, Playwright, and many other tools.
I use Neovim as my editor of choice (find my configuration here), iTerm2 as my terminal emulator and Arc as my broswer.
I work on a M2 Macbook Air (midnight blue), but my setup also includes: